SmokinStangs
stopped in at "HMS Motorsports" to check out the scene. HMS is located in Danver's, MA tucked inside an industrial park just off of Route 1.
This retail location offers over the counter sales on "In Stock" items, and also serves host to the back-end of their on-line sales & presence.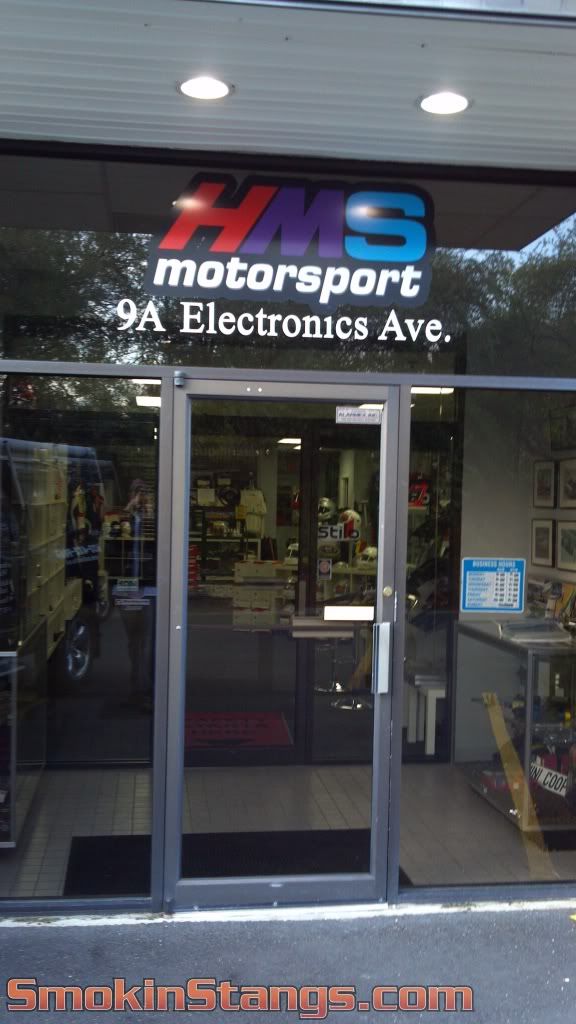 It was a pleasant surprise to see so many "SEATING" options available to actual test out...by sitting in them, touching & feeling them!!
When your in the market for seating, most scour the web for info & advice. A persons head can quickly start spinning with all the others and/or considerations. When your dropping some hard earned coin on an item such as this....you surely want to ensure you have the right fit (figuratively & literally). Actually sitting in one can make a world of difference in the decision making process, and most likely will save your "a ton of grief" in the long run.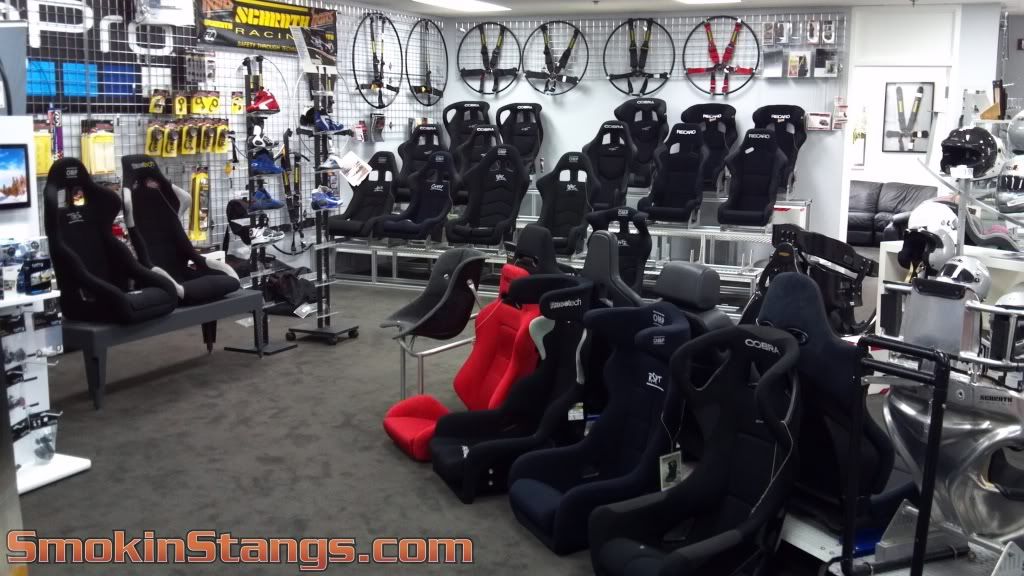 The same holds true for "HELMETS." Sure you can find helmets at most motorcycle shops...but if your looking for something with a Snell, SA
(Competitive Automotive Sports)
rating....you have to look elsewhere. HMS's helmet line-up is orientated towards "Automotive based activities" such as Track, Auto-X, and Drag Racing.
Also available is an assortment of Protective Clothing, seat belt harnesses, Etc...
When the time comes and your looking for this type of stuff, it can be a real PITA to secure it, and ID just the right equipment. It's nice to know that their is a nice, long standing resource available in this sector.
PS: When it comes to Safety Equipment & Gear such as this...."Lead Times" generally are a factor. So do yourself a favor and plan ahead. Lead times of 4-8weeks are not uncommon, especially with seating. A good example of this is the seating rails, as generally they are manufacturer & vehicle make/model specific.
---
HMS is THE PLACE in New England for all of your Drivers School and/or Racing needs. Our showroom and warehouse is stocked with over $1 million in inventory or helmets (HJC, ZERO9 Racing, Stilo), suits, gloves, shoes, trackside tools, seats (Cobra, Recaro, OMP, RIMO), nets, racing radios, HANS® devices, and of course SCHROTH Rallye & Racing Harnessbelts. ALWAYS TRY IT BEFORE YOU BUY IT! We also carry ATE and Motul brake fluids, Motul Oils, Performance Friction & Carbotech race and street brake pads, and a full line of brake rotors, & More...